Waxing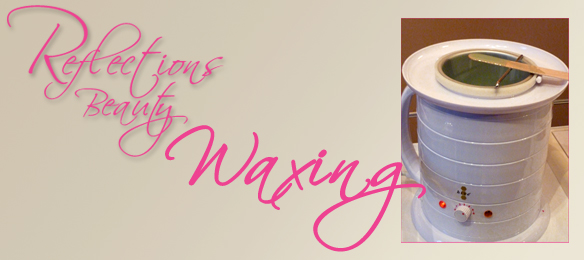 Eyebrow Waxing and shaping. Eyelash tinting, Body Waxing
At Reflections Beauty Salon in Dereham we remove unwanted hair from all parts of the body in a safe and hygienic method whilst minimising discomfort. Waxing treatments provide a fast long lasting effect that leaves your skin feeling soft and smooth lasting for up to 4-6 weeks.
Many types of wax can be used for hair removal; at Reflections we use RICA AZULENE an Italian product that is primarily for sensitive skin types. This simple but effective formulation is effective but gentle on the skin. The RICA products are a true global brand that is used by professional therapists in more than 60 countries.
Prior to treatment we ensure our clients have the right before and after products to ensure minimal discomfort while getting the most benefits. A full check is made to remove the tiniest of hairs which are often missed.
After treatment we apply a cooling and soothing ALOE VERA gel to reduce the level of discomfort allowing our clients to make a quick recovery which can sometimes result from this type of treatment.
We strongly recommend that clients should always book a course of treatments to maintain the hair removal and maintaining the smooth look and feel for many months.
We offer hair removal from all parts of the body including;.
Eyebrow Waxing
Upper Lip Waxing
Face Waxing
Body Waxing
Bikini Waxing